Biomedical Art offers high quality custom visuals production and consultation services for pharmaceutical and medical product advertising & marketing, media production, medical & consumer publishing, and medical malpractice and personal injury litigation. Visual products appear on medical information and medical product websites, in popular consumer books and magazines on health and science, medical journals and textbooks, courtroom visuals and exhibits that support medical expert testimony, and in general science & biology textbooks.
John W. Karapelou, CMI
Board Certified Medical Illustrator
John is a recipient of 41 professional awards from clients and peers, such as Art Direction Magazine, the Rx Club, the Society of Illustrators, The Art Directors Club of New Jersey, The Art Directors Club of Philadelphia, and the Association of Medical Illustrators for his achievements in medical art. He has also been invited to show his artwork at several national and international juried art exhibitions.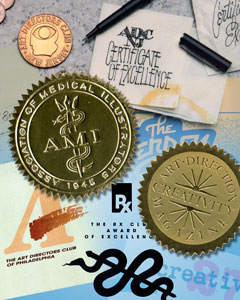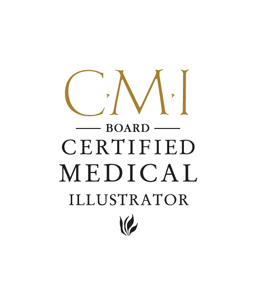 Experienced & Knowledgeable
All visual solutions produced are based on core knowledge in anatomy and pathology, surgical and medical concepts and procedures, and cellular and biological concepts and processes, and guided by extensive experience in communications and media technology.
Creative Solutions
Awards garnered for achievement in biomedical art are the result of highly creative approaches to visual solutions that meet the communication goals of diverse markets and audiences.
Customer Service Driven
Ready to position you for success by meeting your biomedical visual communication needs, on time, with well-crafted images that have a high perceived value and a reasonable return on investment in their development.